One-Stop

Digital Marketing


Consultation
specialisationin a
business circle
Examples of our achievement
listing up some of the result for our clients.
Essences of consultation by MPH
MPH CONSULTING
MPH is a "company that helps you create profits by utilizing the WEB".
Introducing consulting content only for MPH!
① MPH do research to know the potential of your business !!

In order to generate sales and profits, it is first necessary to know "where is the growth margin/waste?".
MPH provides [Competition investigation] [Market research], [In-house analysis], etc. on your behalf.

Proposal with
Details

② MPH suggest the proposal with details which you can start immediately !!

We will guide you in an easy-to-understand format, "What should you do specifically?"
In order to eliminate the waste found by the investigation and extend the growth margin.

Set
priorities

③ MPH set the priorities of task according to the cost and potential !!

There are times when "do what you can do!" Works, but it often results in waste. MPH create a TO-DO list with priorities based on the balance between the expected value when the proposal is executed and the required cost (human resource, time,and money).

Goal and
Action Plan

④ MPH create the goals and action plans !!

Based on the results of the survey, we will also set goals and propose action plans in sixmonths, one year, and two years.
Monthly meetings can be made more steadily by following the goals and action plans that have been set.

Efficiency
advice

⑤ MPH suggest software service and staffing for efficiency !!

We also propose optimal staffing and the introduction of web tools or software services, so that you can work more efficiently and effectively.

⑥ MPH proceed with management ,not to end with suggestions !!

It is very difficult for a company to start a new thing. It's also more difficult if it's something you do for a little future achievement. Therefore, MPH will not only make proposals but also manage and proceed with TODO-list!

Achievement
analysis

⑦ MPH analyze the results and run the PDCA cycle to improve business performance !!

If the results of the measures implemented are not properly measured, even if the results are good, we cannot be said to be sufficient.
By properly measuring the results, you will be able to make more accurate choices thereafter. MPH also analyze the results and improve the business performance by running the PDCA cycle.

Analyze
Trend

⑧ MPH propose the latest effective digital marketing !!

In the ever-evolving WEB / IT industry, it is difficult to keep up with trends. And it's even harder to determine which marketing method works. By proposing the latest methods that are effective for your company, MPH will be able to maximize opportunities without missing the trend.
All the plan include service as below
Unlimited keywords
SEO measures

WEB advertising
optimization proposal

Suggestions for using
Social media

Access analysis

Monthly Meeting

Communicate with
Email / Chat

Introduction of
external brain

Introduction of
external brain

MEO measures

Reporting by
data portal

Proposal for reducing
running costs

Support for acquiring
repeaters
Services and Price
OUR PLAN
Information of MPH services and fees: Starting from 200,000 JPY per month, we have abundant success stories in your industry.
MPH web consultant will help you to increase your sales
PLAN20

200,000

JPY

(+ tax)

month per site

Monthly consulting at your company ・Proposal of website improvement plan・Implementation of competitive investigation・Analysis by Google Analytics and Search Console
Email, chat, and phone support・ Keyword unlimited SEO measures
Setting priority of measures・ Social media utilization advice・Introduction of external brain・Set goals, KPIs, and milestones
Report creation using Google Data Portal・Analysis by heat map tool・Promise of reply within 24 hours
Proposal for MEO measures・SEO penalty check
Proposal for reducing running costs ・Persona setting assistance Repeater acquisition support / EFO proposal
PLAN30

300,000

JPY

(+ tax)

month per site

In addition to all the contents of PLAN20

Management of TODO list・Proposals for utilizing Web advertisements such as listing advertisements・ Planning proposals for satellite sites
instructions to people other than the person in charge (production companies, etc.) ・Operation improvement proposal ・ Supply chain proposals
cross-border EC logistics proposals・Customer journey map creation
PLAN40

400,000

JPY

(+ tax)

month per site

In addition to all the contents of PLAN30

Conducting competitive surveys covering about 100 items, proposing product pricing, branding strategies, media site planning
Support for weekends and holidays・In-house WEB marketing seminar・Proposal for introduction and utilization of MA tools
The actual transportation fee will be charged separately.
Costs may vary depending on the industry and trade area.
If you do not currently bring your homepage or wish to create a homepage such as a renewal, please check the price list.
Phylosophy of MPH
MPH MISSION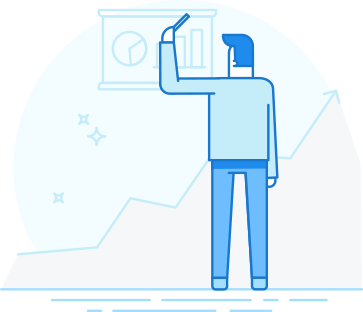 We are here to create a positive business model for our clients.
Thank you for visiting our website. We are an industry-specific web consultingcompany with successful know-how. At the time of establishment, I was pretty worried about specializing in theseindustries due to the dissociation from the company's sales and the desire for morecompanies to succeed. However, we are a company that supports the area of corporate web strategy, which is becoming more and more critical in this era.
In order to realize the purpose of our client "keeping profits and increasing profits",rather than making proposals based on the information we received halfway through.
[We should specialize in industries that actually have successful experiences andknow-how. It also increases the chances of success. And that leads to the creation ofa positive business model].
We are here to create a positive business model for our clients.
Therefore we are very sorry that it's difficult for us to support many companies, but we will do our best to provide the Web consultingservice that leads to the result for the companies from the industries in which we are specialized.
In addition, we believe that having service providers continue to produce results is the only way for us to survive and for us tocontribute to society.
We are sorry that we can't support for the companies as follows
①Companies belonging to organizations that are against antisocial forces and public order and morals.
②Companies that handle products that violate our policy.
③If you have already made a contract for the same industry / industry within the commercial area.
【MPH事業紹介】資料請求(無料)はこちら!
本資料では、主に以下について掲載しています。
・MPHの事業紹介
・サービス一覧
・Webコンサルティングサービスの概要
・これまでのサポート実績